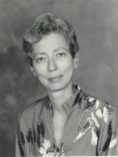 1930 ~ 2018
Laila Jean White, 87, passed away peacefully on Tuesday, May 22, 2018 at Penrose Main Hospital, Colorado Springs, CO, with her son, Robert by her side.
Born in Los Angeles, CA on July 12, 1930 and raised in Grants Pass, Oregon, where she graduated from Grants Pass high school. Her career moved her to Salt Lake City, UT and eventually onto becoming a long time resident in Bonner Springs, KS.
She worked tirelessly for the Standard Oil of Indiana, AMOCO Oil, as an Executive for the distribution of heavy duty equipment and motor vehicles for the western half of the US. She had a solid reputation for trust, integrity and respect from her fellow workers. After retirement, in her spare time, she developed a passion for making amazing quilts, baskets and crafts that she would sell at bazaar and craft shows.
She came from a long line of men in blue, starting with her beloved 'Dady', Levi E. Kailey, badge no. 71, Los Angeles police department, CA – supported by her mother, Ceres J. Kailey.
She is survived by her Daughter Linda Hummel, Daughter Margaret Middleton, son Robert Masters and their husbands and wife. She is also survived and had an out pouring of love for her grandchildren and great grandchildren.
In lieu of Flowers, please make donations to the Bonner Springs police department, KS, Los Angeles police department,CA or the Reno Police department in Reno, NV.
View Original Notice → Laila White